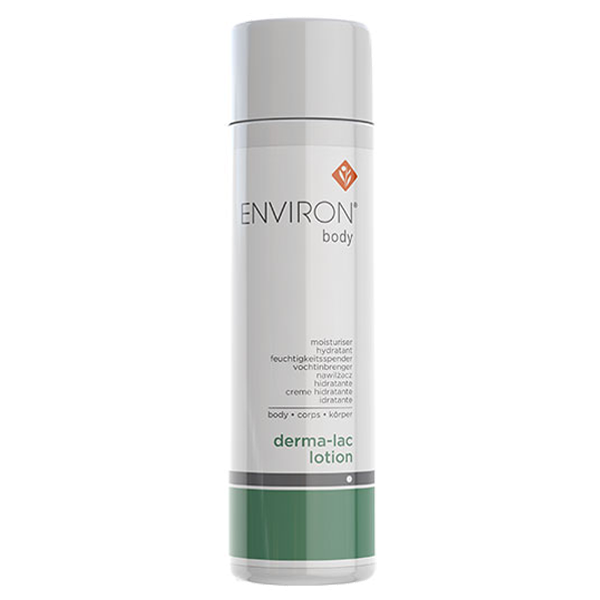 Environ's Derma-Lac Lotion contains a medium concentration of Alpha Hydroxy Acids (AHAs) for use on rough, sun-damaged and congested skin. This hydrating lotion helps smooth and soften dry, rough skin on the elbows, feet and knees, and provides an overall soothing experience.
Gentle, non-toxic acids help to soften and smoothen the appearance of skin.
Helps in hydrating and improving the appearance of rough, dry, calloused skin on elbows, knees, heels and feet.
Moisturizes the skin.
Size: 6.67 fl. oz. | 200 mL
Availability:
Many In Stock