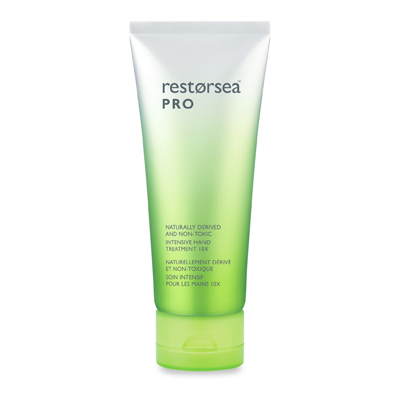 The very hands that collected the anti-aging enzyme, Aquabeautine XL®, from hatched salmon eggs found within Restorsea PRO Intensive Hand Treatment 10X are what inspired this award-winning hand cream's formulation. Aquabeautine XL® is an enzyme exfoliant, similar to glycolic acid, which is used in nature to break down the egg for salmon to hatch, but does not harm the baby fish in the process. In the same way, the enzyme breaks down human dead skin cells, yet leaves healthy cells intact. The hand cream reduces dark spots, hydrates dry patches and supports renewed elasticity.
PRO product has 10% more Aquabeautine XL (salmon row enzyme exfoliant similar to glycolic acid) than the Repairing Hand Treatment.
Quick drying formula contains moisturizing glycerin and ingredients derived from olive oil.
Reduces dark spots, hydrates dry patches and promotes skin elasticity.
Size: 3.4 fl. oz. | 100 mL
Availability:
Many In Stock