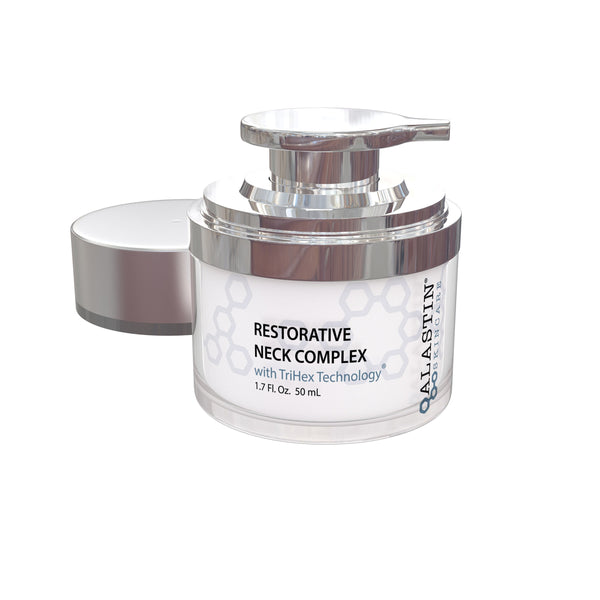 Restorative Neck Complex with TriHex Technology® should be used daily to help tighten skin and reduce the appearance of fine lines and wrinkles on the neck and décolleté.
Improves the appearance of crepey skin, fine lines and wrinkles.
Minimizes the appearance of redness and discoloration.
Helps increase skin hydration.
Works with the skin to clear out damaged elastin and collagen.
Supports the production of new, healthy elastin and collagen.
Works synergistically with neck tightening, toning and pigmentation removal procedures.
Size: 1.7 oz.
Availability:
Many In Stock