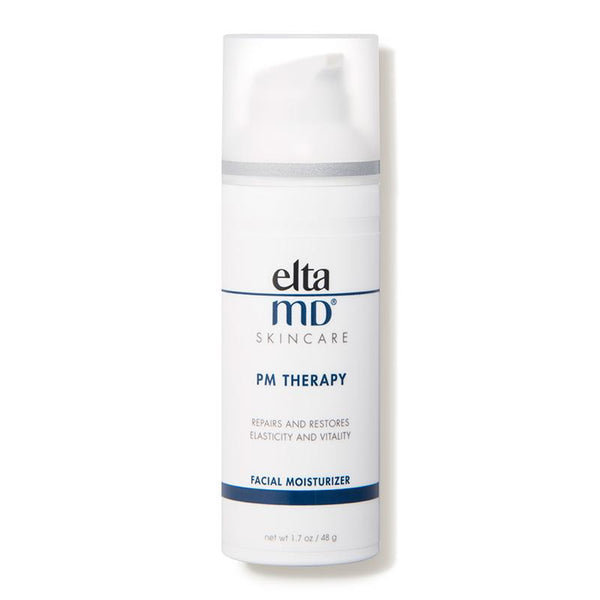 This advanced facial moisturizer works to moisturize, restore and repair skin while you rest. EltaMD PM Therapy is oil-free, fragrance-free, noncomedogenic and safe for sensitive skin.
Ceramides strengthen the skin's natural moisture barrier. Niacinamide and antioxidants work to improve skin color and tone, while also speeding the metabolism to maximize the nightly skin repair process. Small rice protein peptides penetrate to stimulate cell growth and collagen formation, resulting in more skin elasticity. As it nurtures, revitalizes and oxygenates the skin, wrinkles fade and skin tone improves, resulting in a smoother, fresher appearance.
Strengthens the skin's natural moisture barrier.
An antioxidant, peptide and ceramide blend helps diminish the visible signs of aging.
Repairs and restores elasticity and vitality.
Safe for all skin types.
Size: 1.7 oz.
Availability:
Many In Stock