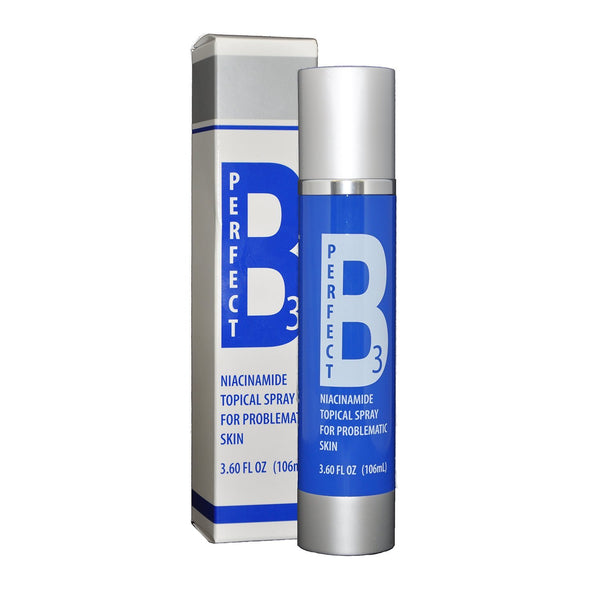 B3 Niacinamide Spray for Problematic Skin dramatically improves the appearance of clarity, smoothness, and inflammation of blemished, irritated skin.
Easy, twice-a-day spray application designed for all ages and skin types.
Formulation moisturizes and hydrates while effectively exfoliating dead skin that causes problematic skin.
Niacinamide is a potent, multitasking ingredient. 

It has the ability to speed up cell metabolism and cell turnover, revealing more youthful 

skin

.
Size: 3.6 fl. oz. | 106 mL
Availability:
Many In Stock