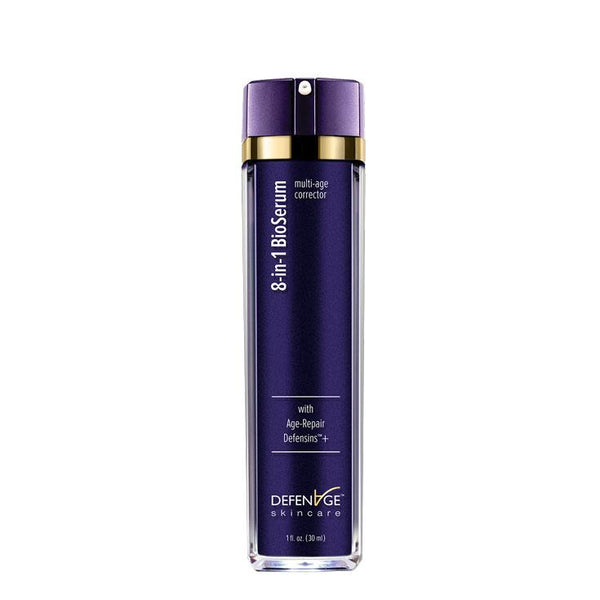 DefenAge BioSerum is a remarkably smart formula that seems to understand your skin's needs better than your own DNA. Designed to activate, orchestrate and energize, this biologically-advanced cream-like serum concentrate provides an unprecedented concentration of defensin-molecules contained in the Age-Repair Defensin® Complex.
Rejuvenates smoothness.
Promotes radiance, revives skin's natural moisture for ultimate glow.
Minimizes the look of fine lines, wrinkles and skin discolorations.
Brightens overall skin tone and clarity.
Renews the feel of skin firmness and elasticity.
Helps improve the appearance of skin redness.
Ideal for use around the delicate eye area.
Perfect to combine with microneedling or device treatment.
Size: 1.0 fl. oz. | 30mL
Availability:
Many In Stock