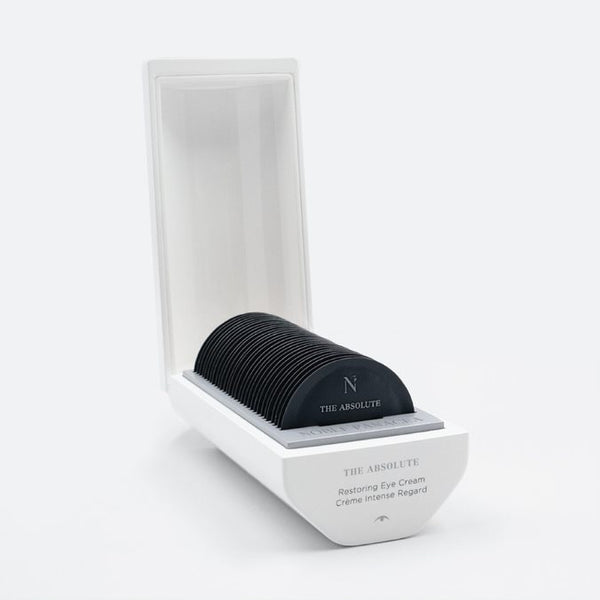 Restoring Eye Cream injects a powerful nutritive complex straight to the cell's core through Noble Panacea's patented OMVTM Technology to kickstart cellular regenerative and reparative actions while increasing collagen and elastin production for total rejuvenation.
BENEFITS:
Powerful nutritive complex for cellular regeneration.
Visibly smooths and plumps deep wrinkles and crow's feet.
Minimizes dark circles, sagging lids, and puffiness.
Visibly tightens, firms, and lifts the skin.
Hydrates, nourishes, and soothes eye contour for supple skin.
Shields from future stress, free radicals, and oxidative damage.
Size: 30 doses