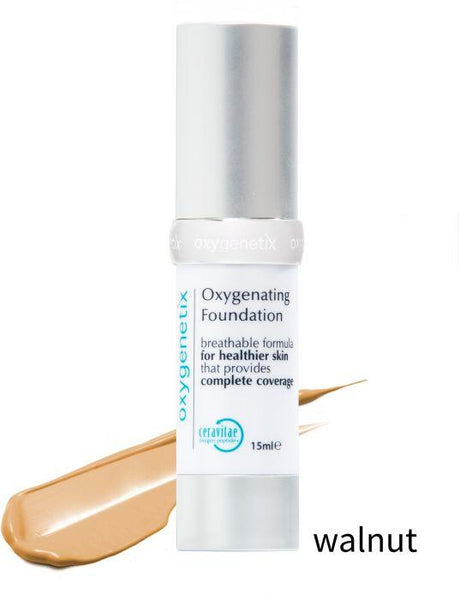 Oxygenetix Oxygenating Foundation is the most breathable makeup you'll ever apply. Made with Ceravitae, an advanced complex, this aloe-based foundation delivers oxygen straight to compromised skin cells. The much-needed oxygen helps encourage healing and healthy collagen growth, making this liquid formula ideal for those struggling with common skin conditions like eczema, psoriasis or rosacea. It's also great for your post-procedure skin care routine.
Free of fragrance, oil, dyes and parabens.

Water-resistant through swimming and exercising.

Offers an SPF 25 protection.

Great for sensitive skin or those with rosacea, eczema and psoriasis.
Size: 0.5 fl. oz. | 15 mL
Availability:
Many In Stock