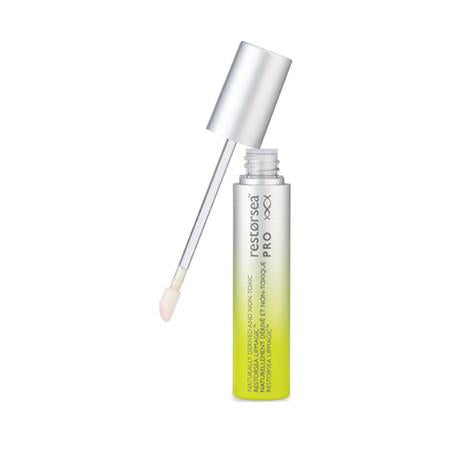 As we age, there is an extra layer of skin that forms over the lip and creates the illusion that the lip line is fading or thinning. Active ingredient Aquabeautine XL® (INCI: Hydrolyzed Roe), in PRO Restorsea LipMagic™ digests this layer of skin, gently and without irritation. After 15 days, see softer, smoother, more defined lips.
Licorice Leaf Extract helps smooth lip area.
Soybean Seed Extract gives the appearance of fuller lips, helps stimulate collagen production, and moisturizes and hydrates lips.

Palm Oil helps reduce the appearance of lip lines and wrinkles, provides long lasting moisture, and gives the appearance of fuller lips.
Size: 0.24 oz.
Availability:
Many In Stock