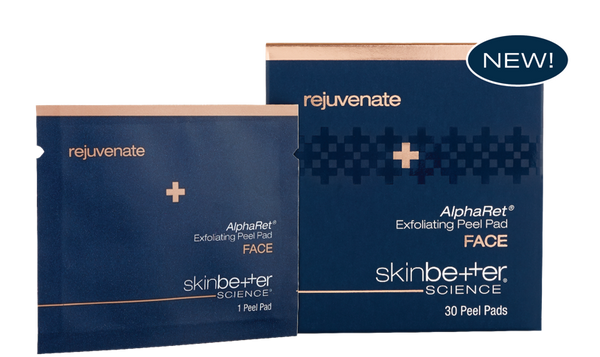 SkinBetter's patented, triple-acid (glycolic, lactic and salicylic) formulation—enhanced with the patented retinoid, AlphaRet—exfoliates skin, leaving it smooth and bright. Individually packaged pads allow for single use in the evening.
Proprietary combination of AlphaRet and a triple-acid complex (lactic, glycolic, salicylic) provides additional exfoliation and skin rejuvenation benefits.
Improves the appearance of skin imperfections.
Reduces the appearance of fine lines and wrinkles, pores and rough patches.
Supports exfoliation and removes dead skin to help prevent clogged pores.
Lactic Acid moisturizes while exfoliating to support hyaluronic acid.
Size: 30 peel pads
Availability:
Out Of Stock