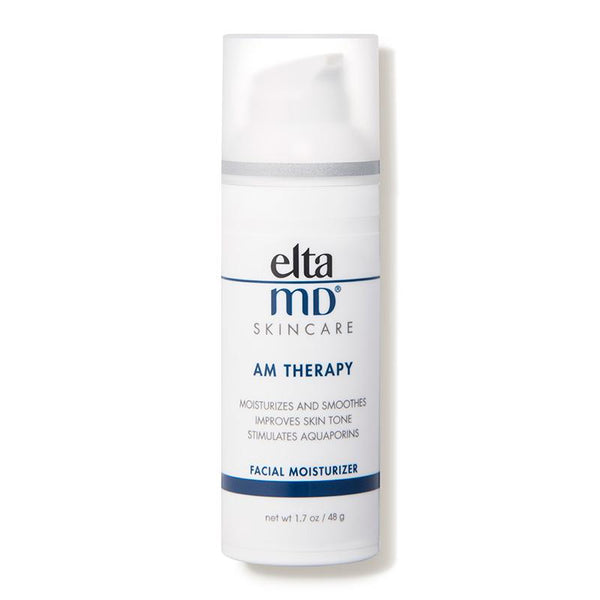 EltaMD AM Therapy moisturizes while it smooths skin texture and evens skin color and tone. This lightweight moisturizer stimulates the skin's natural water system to moisturize without oil or heavy emollients. Hyaluronic acid helps increase moisture absorption and retention. AM Therapy is oil-free, fragrance-free, noncomedogenic and safe for sensitive skin.
Moisturizes and smoothes skin.
Brightens and improves skin tone.
Stimulates the skin's natural water system.
Compatible with all EltaMD sunscreens.
Size: 1.7 oz
Availability:
Many In Stock