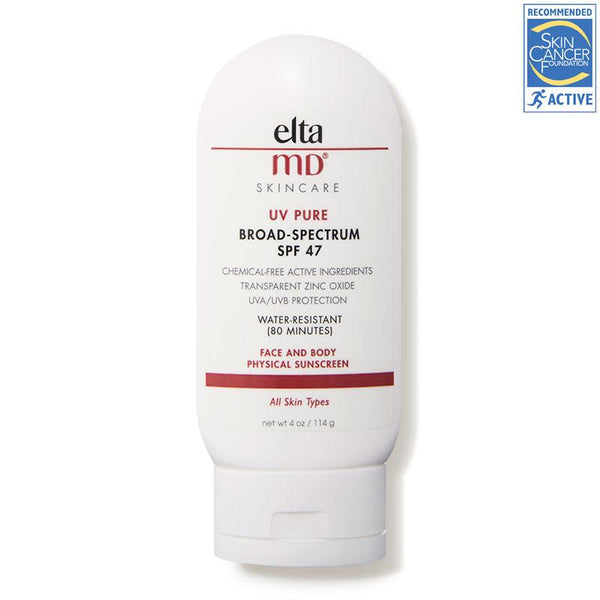 For those who want chemical-free active ingredients, UV Pure is the ideal daily sunscreen. Great for children and adults, the gentle formula glides on wet or dry skin and rubs in quickly. UV Pure is formulated with purely physical active ingredients that are photostable.
10.0% transparent zinc oxide, 5.5% titanium dioxide.
Antioxidant protection combats skin-aging free radicals associated with ultraviolet (UV) and infrared radiation (IR).
Water-resistant (80 minutes).
Gentle and lightweight.
UVA/UVB sun protection.
Fragrance-free, oil-free, paraben-free, sensitivity-free, dye-free, gluten-free and noncomedogenic.
Size: 4 oz.
Availability:
Many In Stock