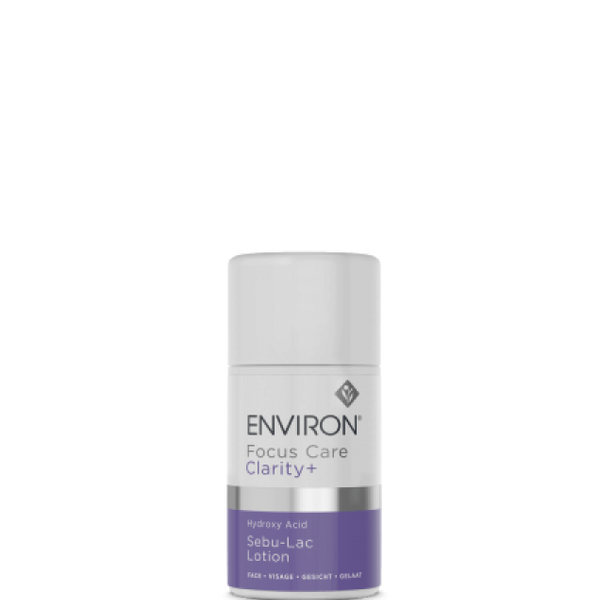 Environ Focus Care Clarity Hydroxy Acid Sebu-Lac Lotion is a non-oily lotion designed to help combat the visible signs of breakouts and improve the appearance of breakout-prone skin texture and tone. With a special combination of Lactic Acid exfoliators and moisturizers, it leaves the skin feeling softer, smoother and more balanced.
Helps in cleansing and decongesting the skin.
Lightly textured botanical and vitamin enriched oil.
Scientifically formulated with essential vitamins leaving skin looking and feeling healthier and smoother.
Leaves skin looking hydrated, refreshed, balanced.
Assists in preventing effects of free radical damage.
Size: 2.02 fl. oz. | 60 mL
Availability:
Many In Stock