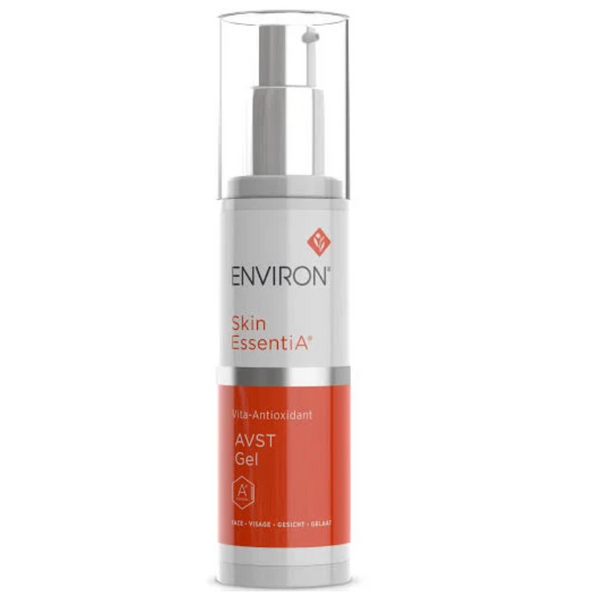 This gel is the introductory moisturizing gel in the Skin EssentiA Vitamin STEP-UP SYSTEM™.
Vita-Antioxidant AVST Gel is a moisture infusing gel containing the lowest concentration of vitamin A and vitamin C as well as antioxidants in a water-based formulation. It may be used as an alternative to Vita-Antioxidant AVST Moisturiser 1 for consumers that prefer a cool and soothing gel moisturizer to enhance the overall appearance of the skin.
AVST Gel has a cooling and soothing effect on the skin.
Contains the signature Environ complex of vitamins A, C and E that are known to combat the effects of free radical activities and helps to improve the appearance of the skin.
Assists in calming sensitive, problematic, red and irritated skin, resulting in a radiant and fresh-looking appearance.
Contains Beta-Carotene, a potent antioxidant that is a plant form of vitamin A.
Size: 1.7 fl. oz. | 50 mL
Availability:
Many In Stock