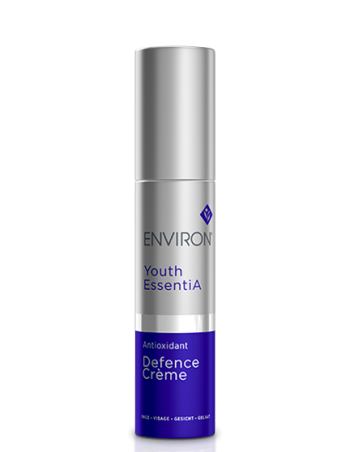 Ideally used with the C-Quence serums 1-4, as Crème completes the Ionzyme skin care program by assisting in providing added nourishment to the skin. It is rich in antioxidants, including vitamins C and E, pro-vitamin B5, jojoba oil, green tea and rosemary extracts, and lutein. This powerful formula helps to improve the appearance of firm and more hydrated skin.
Rich in antioxidants, including vitamin C, vitamin E and rosemary leaf extract to assist in protecting the skin against UV radiation, which helps minimize the signs of photoaging induced by UV rays.
Helps nourish and hydrate skin to create a healthy appearance.
Helps reduce the visible signs of aging by protecting collagen, improving the elasticity of the skin and preventing free radical damage.
Size: 1.18 fl. oz. | 35 mL
Availability:
Many In Stock